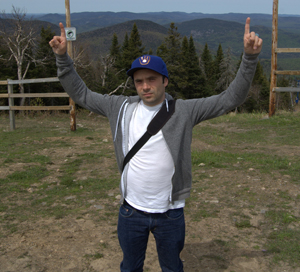 Je représente les Pierre Lambert, le Mile-End et Pont-Viau, Laval
TOP 5 ALBUMS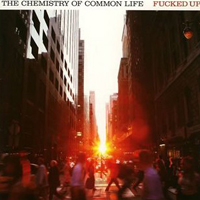 Fucked Up – The Chemistry of Common Life
Un album rempli de danger, de démence, un vent de fraicheur dans un univers indie souvent trop cool et prévisible. Le tout débute avec un solo de flute. Watch out.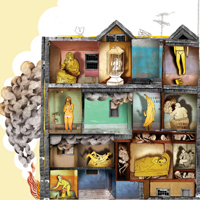 Man Man – Rabbit Habits
Du rock de carnaval exécuté par des gars qui ressemblent aux amis de mon père en 1976. Beaucoup de plaisir.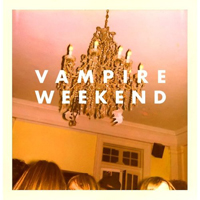 Vampire Weekend – Vampire Weekend
Comme Paul Simon, s'il jouait dans des partys de fraternités et qu'il parlait de Lil Jon dans ses chansons.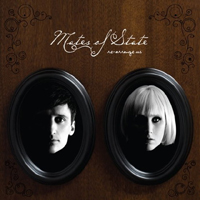 Mates of State – Re-Arrange Us
Mates of State a toujours su garder sa place en tant que guilty pleasure par excellence sur mon ipod. Leur dernier album est agréable du début à la fin. Les pièces sont un peu moins sucrées qu'à leurs débuts, sans toutefois délaisser les harmonies et le facteur cute mais zéro quétaine qui me séduit chaque fois.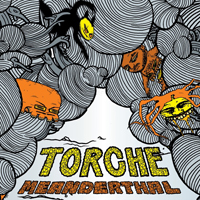 Torche – Meanderthal
Un son gigantesque, qui détruit. C'est pas mal ça.
TOP 5 CHANSONS
The Streets – Everything Is Borrowed
The Constantines – I Will Not Sing A Hateful Song
Lil Wayne – Phone Home
Human Highway – The Sound
Death Cab For Cutie – I Will Possess Your Heart
TOP 5 SHOWS
Monotonix/ Brutal Knights/ Team Robespierre – 2008/07/08 – Sala Rossa
Against Me!/ Saint Alvia Cartel – 2008/09/04 – Club Soda
The Aggrolites – 2008/04/21 – Cabaret Juste pour rire
Akron Family/ Herman Dune/ Great Lake Swimmers – 2008/10/03 – Sala Rossa
Okkervil River/ Crooked Fingers – 2008/10/11 – Les Saints